Filming in Switzerland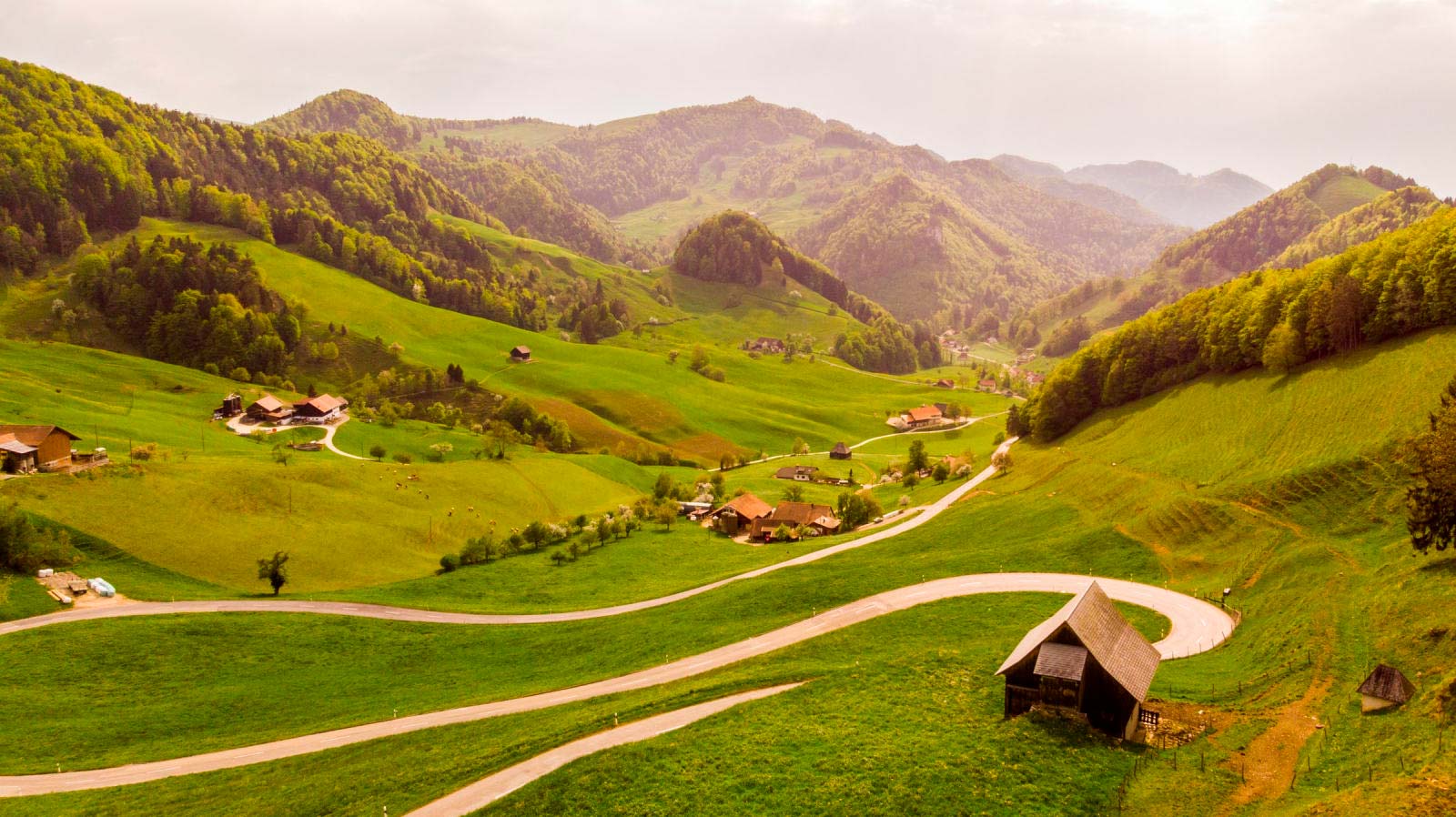 What do movies like The Informant! (2009), James Bond: Goldfinger (1964), or Syriana (2005) have in common? They are all successful productions that involved filming in Switzerland. Whether you are planning to shoot a blockbuster or a commercial here, count on a local guide for tips. As a leading production fixer in Switzerland, we are here to provide reliable support. Count on our experience to get you through the intricate formalities. For details on film permits, work visas, gear rental, or crew for hire, contact us. We have extensive know-how and the sweetest deals on production assistance. Drop us a message to know more!
Production Assistance & Access For Filming In Switzerland
The land of cheese and chocolate may be a haven for many, but it is, for sure, a heaven for filmmakers. Picture this: incredibly telegenic locations, easy access, and a very well developed infrastructure. Add relaxed protocols for film permits and a large pool of professionals. Filming in Switzerland becomes even more attractive, even with its high costs. When you don't want a budget cut to the bone, rely on our production assistance. We make no exception from quality, yet offer you convenient rates on our services. Enjoy top support, for the sweetest deals.
From day one of shooting, focus on being creative and let us handle the rest. Thanks to our nationwide network of partners, we can ensure you get full access to local supplies. Filming in Switzerland should be all about efficiency and professionalism. That is what we value most and what we strive to offer to our clients. The secret for our top production assistance is a dedicated, hard-working team. Videography mavens are here for you, ensuring nothing is missing from the set. Shoot in gorgeous locations, work with experienced cameramen or directors. Everyone in our team, from translator to location scout manager, has one main goal. To turn your next video production into a hit!
Getting Film Permits In Switzerland
Beyond telegenic settings, popular filming locations should also have high accessibility. The Helvetic Confederation is one of the most developed countries in the world. That transpires in many of the sectors of activity taking place here. When it comes to cinematography, there is a long-established and successful industry. Thanks to this, the procedures for obtaining film permits are far from complicated. Filming in Switzerland is a rather straightforward process, even for foreign filmmakers. Using highways or other public spaces as sets is less restrictive than in other countries. Shooting in various locations is easily approved. You may, however, require special permission for some areas. The good news is that film permits for private locations are also granted rather fast.
With the help of a local guide like Fixer Switzerland, you can get the right approvals, right on time. Avoid any delays in your filming schedule and let us guide you through the formalities. Our dedicated team of experts has the latest information on what steps you need to follow. Count on Fixer Switzerland for an efficient and productive shooting experience. We can assist you with specific information regarding your preferred locations. Feel free to drop us a message to know more.
Tax Rebate & Cash Incentives For Filming In Switzerland
High-end productions are some of the most common when it comes to filming in Switzerland. As filming costs raise the bar quite high, filmmakers on a tight budget prefer other spots. The current incentive scheme attempts, however, to encourage projects with a mid-range budget. Any foreign production company that decides to shoot here can claim back up to 40% of the costs. The authority granting these incentives is the Switzerland Film Investment Refund (PICS). Co-productions can be eligible for a rebate, as long as they spend a minimum required amount. Starting from 20%, the rebate applies in case at least $418,000 get spent in Switzerland.
You should not let these numbers tone down your enthusiasm. With the support and guidance of a local production fixer like us, you can find a way to qualify for the scheme. We are here to clear the doubts and help you make the most of every opportunity. And there is more good news. For local services contracted by a foreign production company, no taxes apply. Of course, there are some specific agreements for co-productions with some countries. Get in touch with us to discuss in depth all the details. We are a message away!